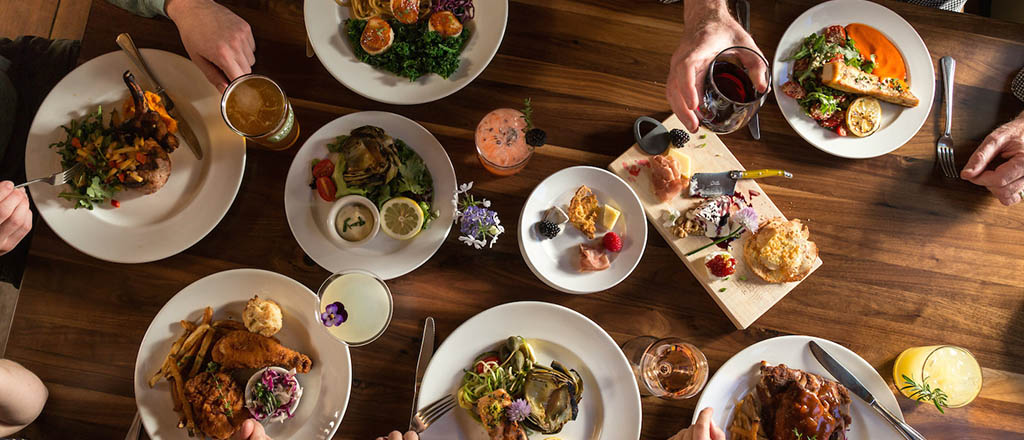 Looking for an easy quick dinner idea? look no further. Here are some healthy easy recipes that take 30 minutes or less to prepare. These recipes are flavorful, cozy, and filling, making them ideal for weeknight or family dinners. Prepare it and savor it!
These dinner recipes are ideal for busy nights when you don't want to spend hours in the kitchen but still want to eat the best home-cooked meals. 
1. Instant Pot Lemon Chicken Recipe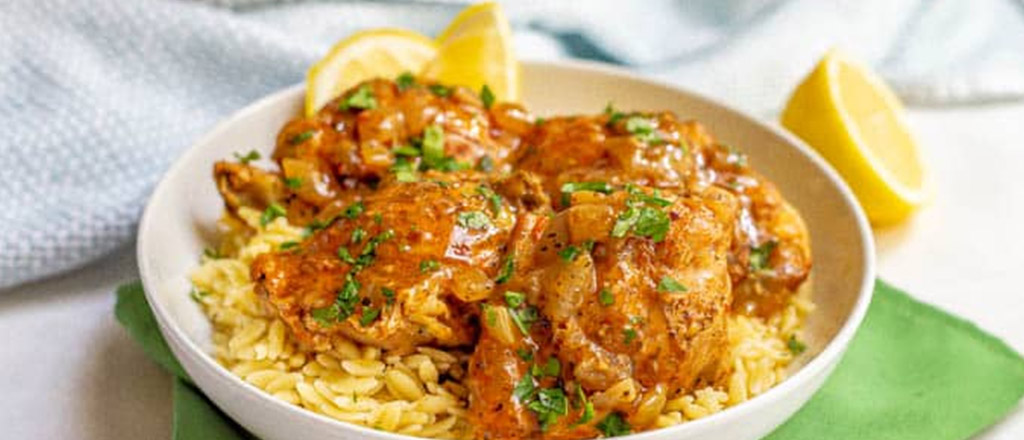 This lemon chicken recipe is ideal for a quick dinner night. It's simple to make and tastes fantastic with the lemon sauce. The recipe also includes instructions for cooking the chicken from frozen and instructions for using chicken breasts rather than thighs. It's worth a look if you're looking for the most delicious, best home-cooked meals.
2.Sweet Potato Lentil Curry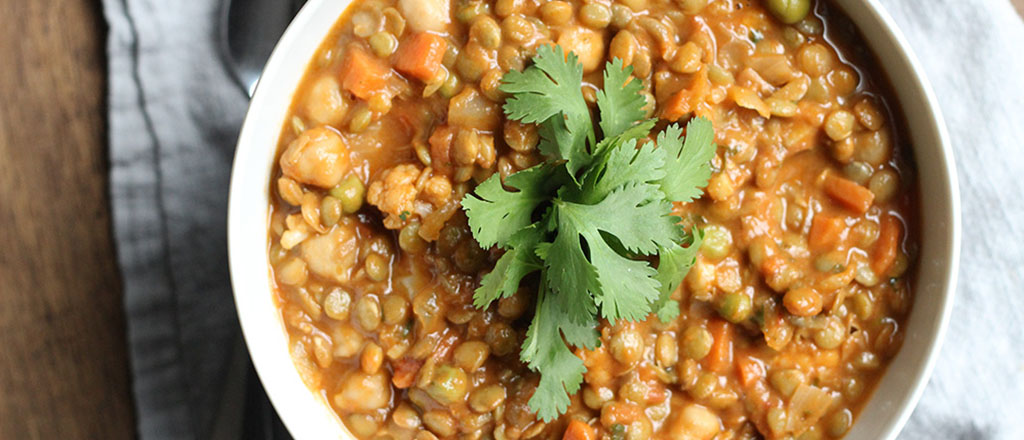 Using a slow cooker, you can make this sweet potato lentil curry in no time. All you have to do now is a dump and go, or set it and forget it. You must chop vegetables and add ingredients to the crockpot. In a rich and creamy sauce, it's packed with delicious curry flavors. This curry can be served with a cooked grain such as rice or Quinoa or eaten on its own. It's gluten-free, vegan, and good for your diet.
3.Chickpea Pot Pie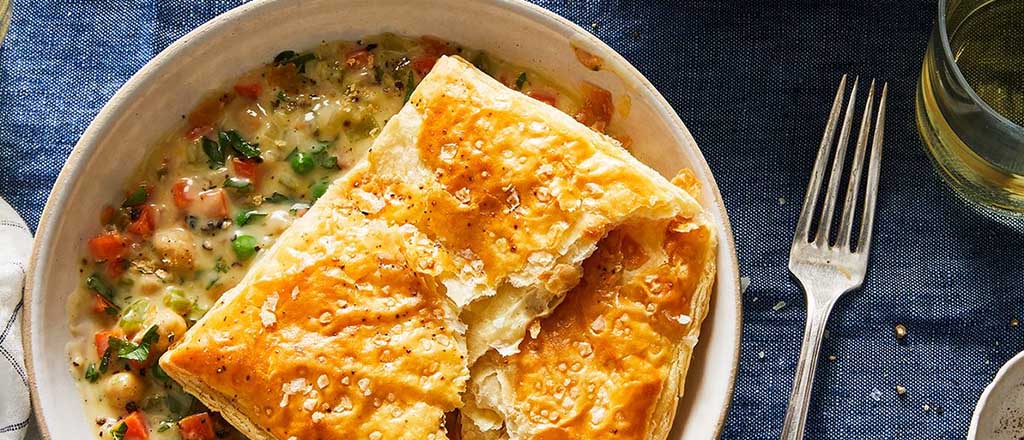 Chickpea pot pie is full of vegetables and chickpeas and has a vegan cheddar biscuit topping. It's incredibly simple to prepare and one of the most comforting foods you'll ever encounter. It's far superior to a traditional vegan pot pie recipe. This is a recipe that you will undoubtedly enjoy.
4.One-Pot Chicken Burrito Bowls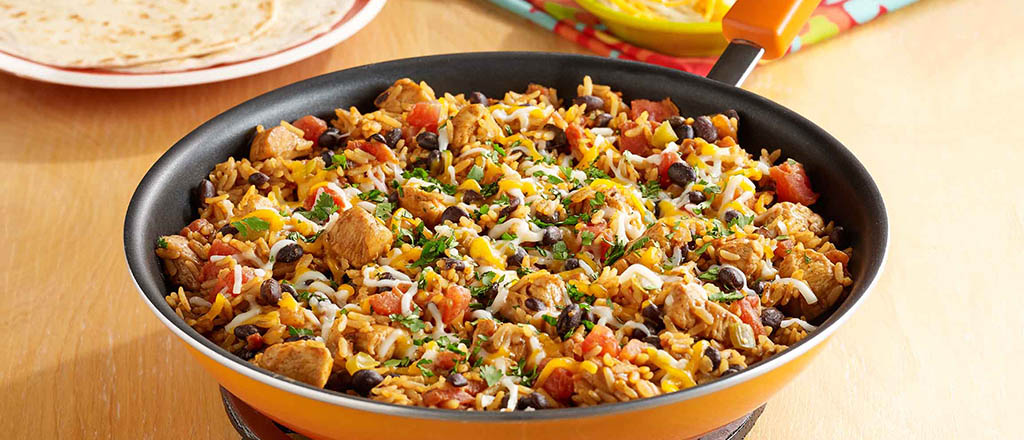 These one-pot chicken burrito bowls are simple to prepare and delicious. A bright cilantro lime rice topped with flavorful Tex-Mex chicken, beans, and plenty of gooey cheese will brighten up your day. When you don't have enough ingredients, you can prepare this meal and serve it to your family and friends.
5. Honey BBQ Chicken & Sweet Potatoes (One-Pot)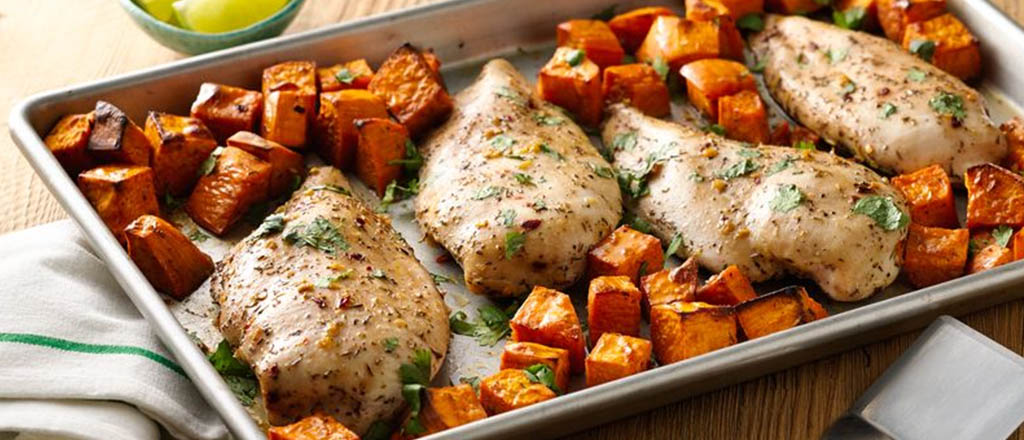 Honey BBQ chicken and sweet potatoes are an easy one-pot dinner recipe that takes only 30 minutes to prepare. For a nutritious meal to share with friends and family, cubed sweet potatoes and chicken are cooked together in a sweet, savory, and tangy honey barbecue sauce.
6. Chicken Parmesan Pasta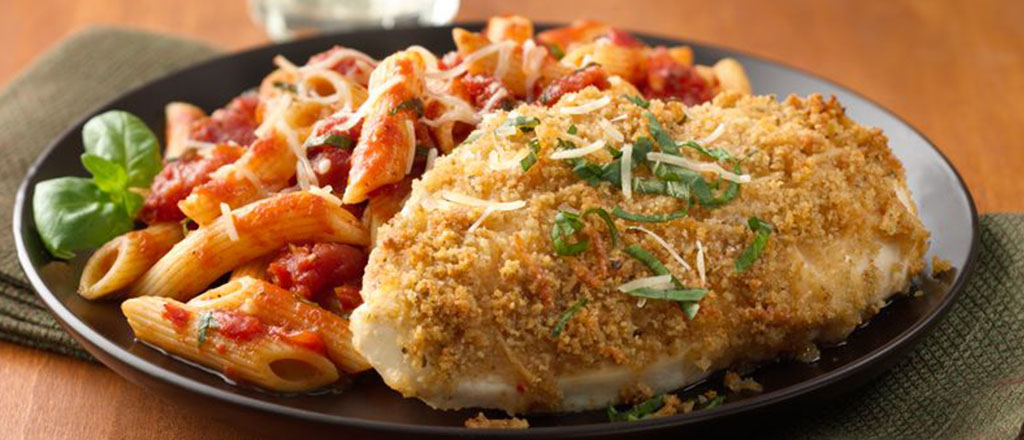 This flavorful, cheesy, and delicious chicken parmesan pasta recipe is loaded with chicken pieces, any type of pasta, parmesan cheese, and other spices. Make this pasta in under 30 minutes. Serve this recipe as a main course or a side dish.
7.One-Pot Sausage And Rice Skillet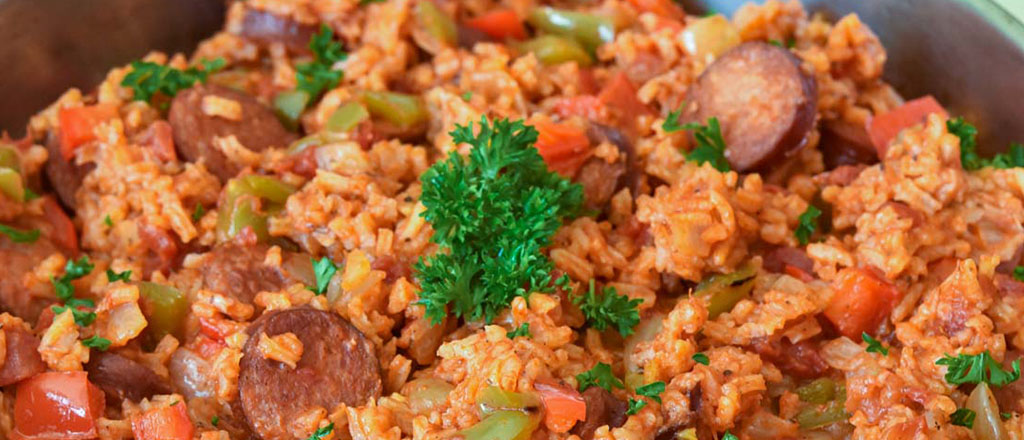 This one-pot sausage and rice skillet recipe is healthy, quick to prepare, and a delicious meal to share with your family for dinner. This meal is filling, comfortable, and ready in under 25 minutes, and your entire family will enjoy it. This recipe is flavorful thanks to sausage, peppers, rice, and other spices, and cleanup is simple. Also, for busy or lazy days, this dish is one of the best one-pot dinner recipes.
8.Savory Chili Mac And Cheese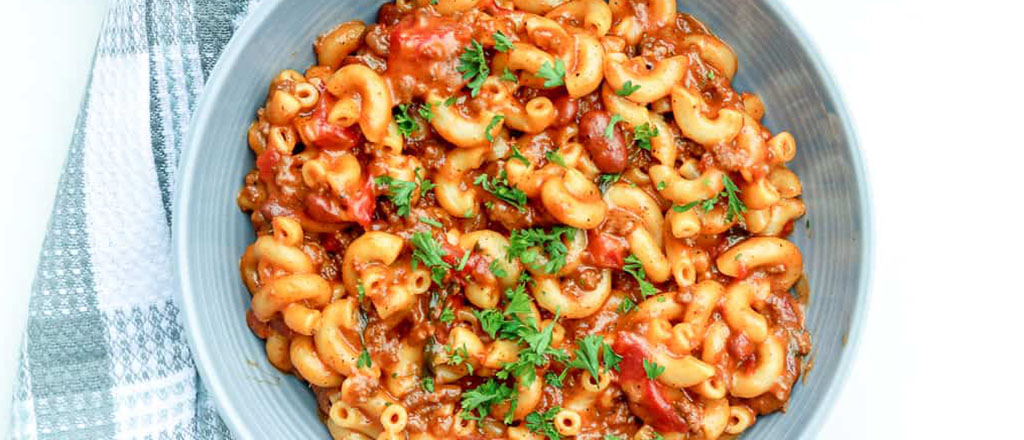 Chili mac and cheese is a cheesy one-pot meal that is quick and easy to prepare. This recipe is vegan, gluten-free, and takes only 20 minutes to make. This meal is so delicious and amazing for everyone because it combines two classic recipes into one fabulous dinner. Look no further for cheesy and simple recipes; prepare this meal and enjoy a fantastic meal prep and family lunch or dinner.
9.Instant Pot Chicken Fried Rice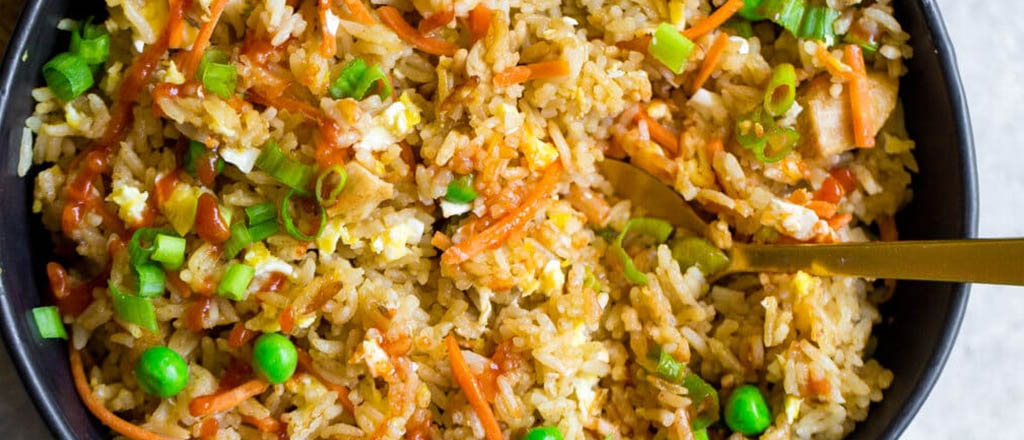 Do you enjoy chicken recipes? Chicken fried rice is one of my favorites. This recipe is simple to prepare and only requires a few basic kitchen staples to prepare this delicious meal for any get-together, family lunch, or weekend dinner. It's flavorful, healthy, and packed with the best stir-fry flavors, and it's all made in one pot or an instant pot. If you're looking for a healthy family dinner, try this recipe.
10.Smoked Sausage With Potatoes And Green Beans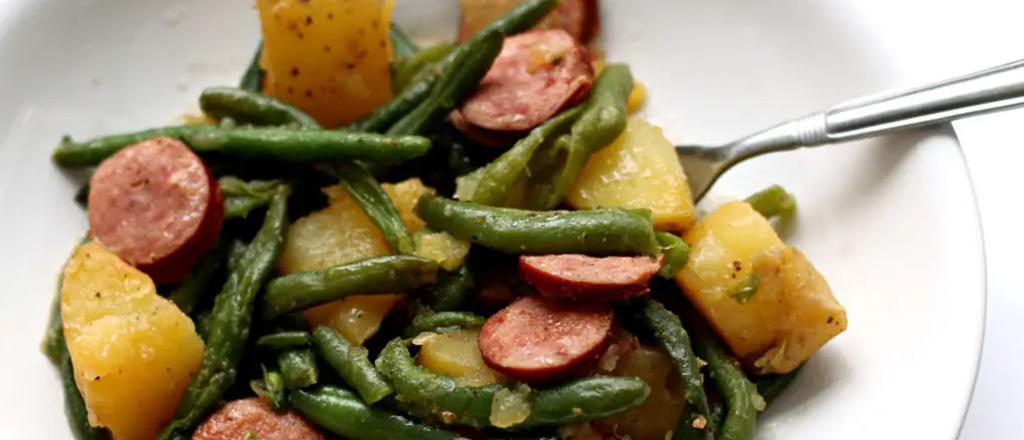 If you're looking for an instant and healthy way to fill your stomach? Try this Smoked Sausage with Potatoes and Green You can use whatever vegetables, sausage, and potatoes you want. This is one of my favorite one-pot dinner recipes because it keeps me satisfied for a long time.
11.Garlic Butter Chicken And Rice Recipe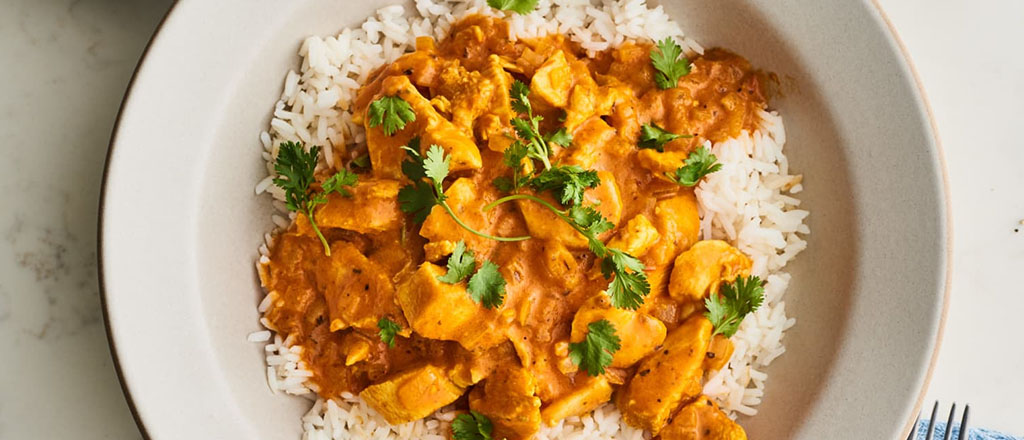 Garlic butter chicken and rice with juicy chicken thighs, bursting with buttery garlic flavor. Make this delicious one-pot meal for an incredibly flavorful, comforting, and easy chicken thigh recipe that will leave you feeling fantastic. Perfect for dinners this chicken rice recipe can be served as a main course and a side dish, and it can be served with rice, chapati, pasta, noodles, or any other dish.
12.Delish Coconut Curry Chicken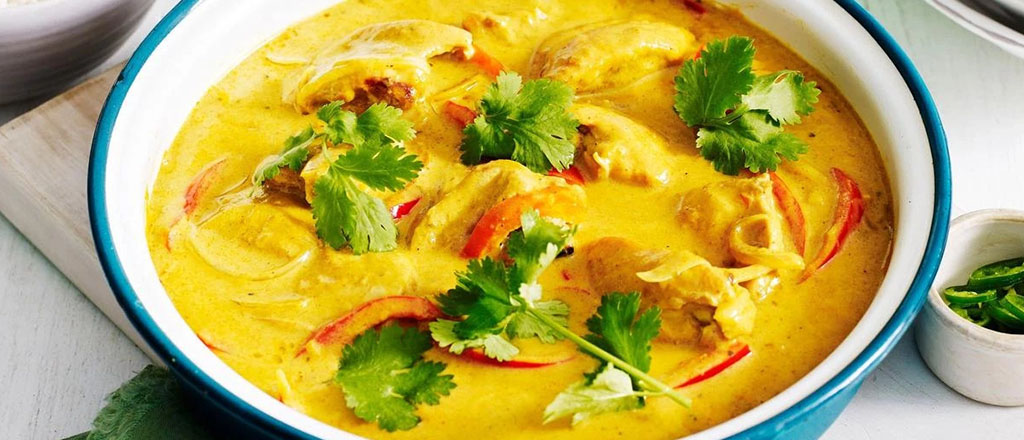 The coconut Thai chicken curry is creamy, juicy, tender, and bursting with flavor. To make this recipe, cook the chicken with onions, spices, curry pastes, tomatoes, and coconut milk in a simple sauce. And as for how to make it, follow the recipe below, and you will undeniably thank me after tasting it. This recipe is ready for holiday dinner in about an hour and can be used with any recipe.
13.Cajun Chicken Alfredo In One Pot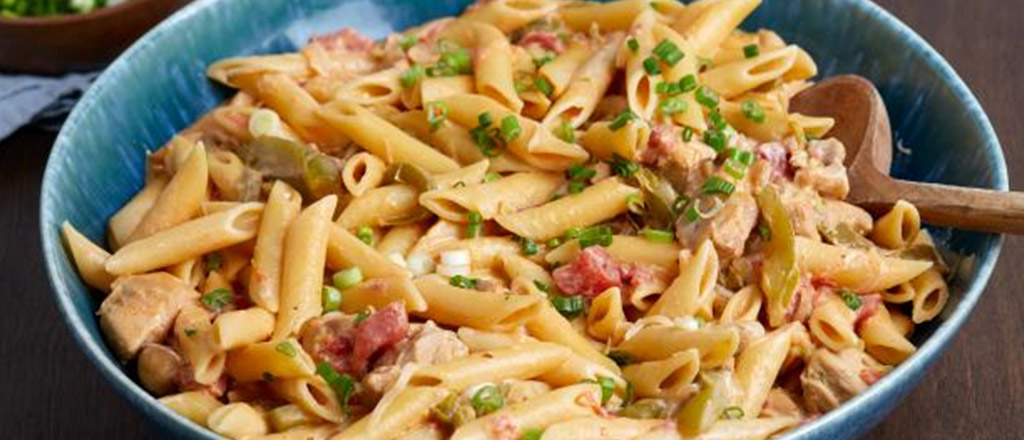 Cajun chicken alfredo is quick and easy to make, packed with flavor, and serves a crowd in under 30 minutes. With tender chunks of chicken and smoky sausage pieces in a rich and delicious homemade alfredo sauce, this recipe is absolutely delicious. You can, however, cut this recipe in half or make the entire batch to serve a smaller group.
14.One-Pot Orzo With Shrimp And Feta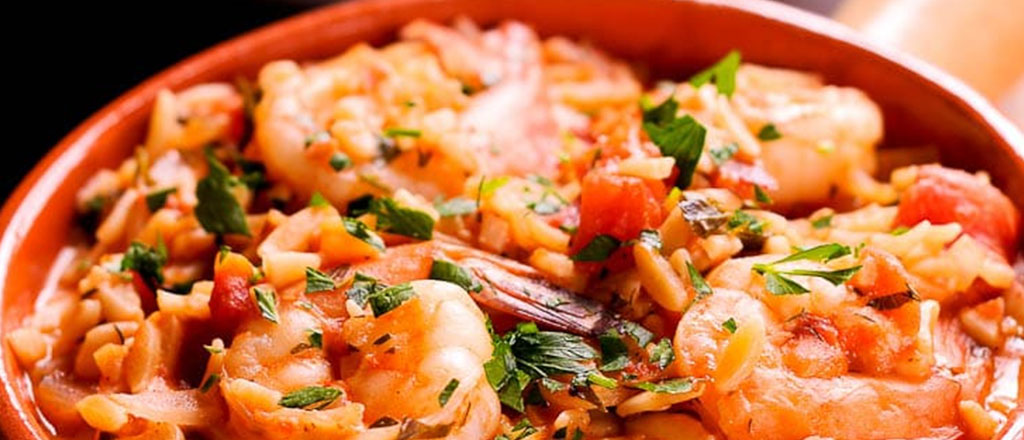 Orzo with shrimp and feta makes a delicious and flavorful one-pot meal. Breakfast is made even better by adding shrimp, lemon, and extra love to orzo with feta and butter. If you like seafood, try this recipe for a quick lunch or weeknight dinner and enjoy it!
15.Creamy One-Pot Garlicky Salmon & Asparagus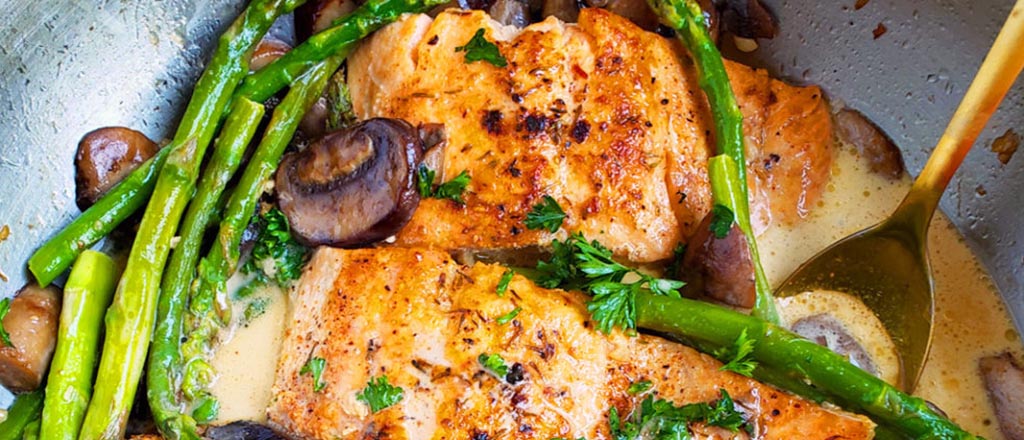 This recipe combines salmon and asparagus to create a healthy, high-protein, and flavorful dish. This recipe will give you garlic and a creamy flavor that you will never forget. It's low in carbs, fat, and cholesterol! Make this recipe for lunch or dinner if you're trying to lose weight. This easy one-pot recipe takes only 30 minutes to prepare.
16.Cheesy Chicken Rice And Broccoli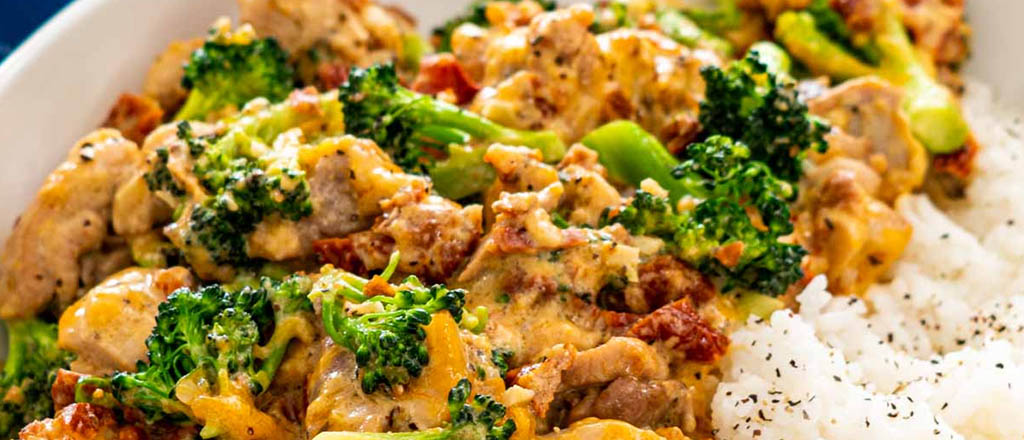 Chicken and broccoli rice casserole is a filling and healthy meal that will keep you satisfied for the rest of the day. It can be prepared in 30 minutes using only one pot or an instant pot. It's hearty and filling, with broccoli and chicken and plenty of cheese. Brown rice can help you maintain a healthy diet.
17.Pasta with Garlic Parmesan, Spinach, And Mushrooms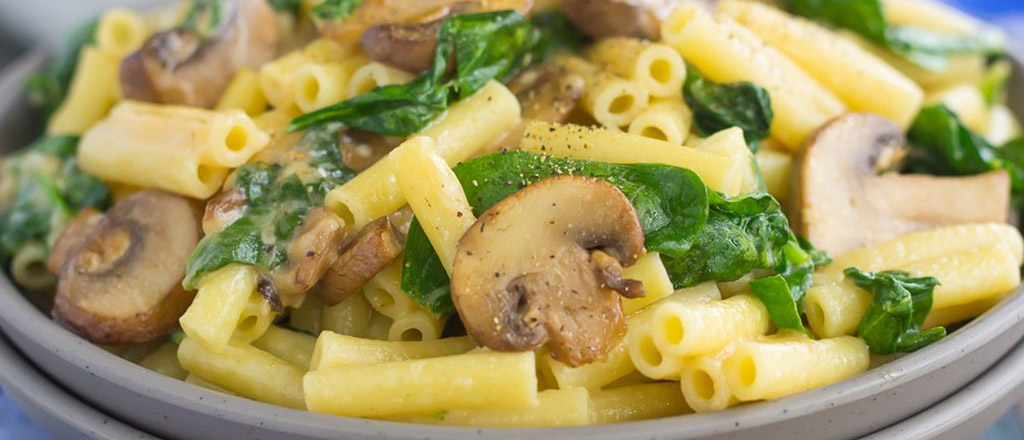 Try this delectable recipe for pasta lovers and vegetarians alike. This recipe is simple to make with a few simple ingredients and can be completed in less than 30 minutes. Flavorful, tasty, and amazing meals are perfect for weeknight dinners that taste like they came straight from a restaurant. You can also use any cheese in this recipe.
18. Chicken Teriyaki Chicken Rice Bowls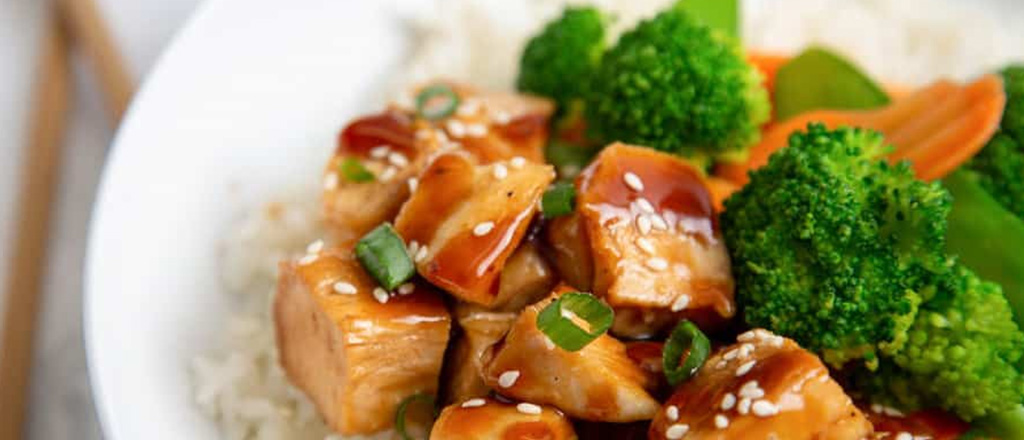 For chicken lovers this delicious recipe is just right for you. It is easy to make and not to mention so filling.
19.Pot Shakshuka Recipe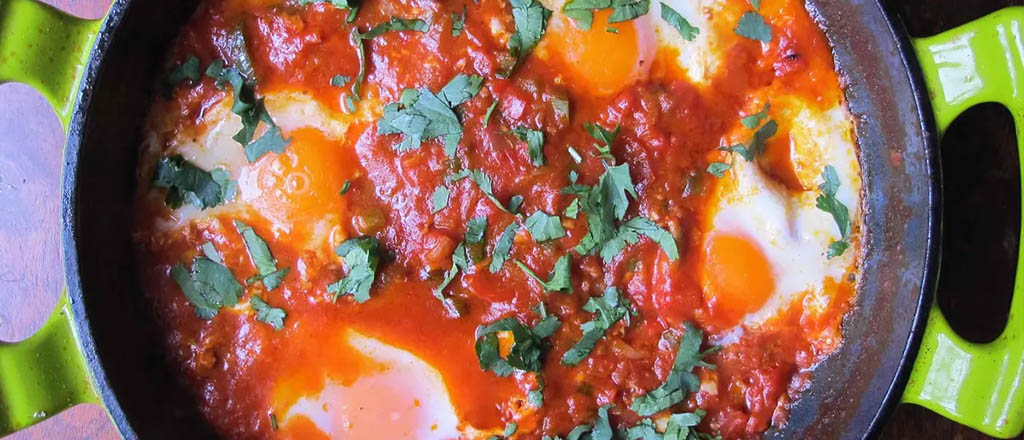 This shakshuka recipe has zucchini, feta, and a pan of hot, sizzling tomato sauce with eggs baked in it. It's simply super healthy, low in fat, and ideal for vegetarians who consume eggs as part of their diet. This family-friendly recipe can be served for breakfast, lunch, or a quick weeknight dinner. You can serve it with bread or any other dish you want.
20.Lemon Chicken Orzo Pasta With Spinach And Asparagus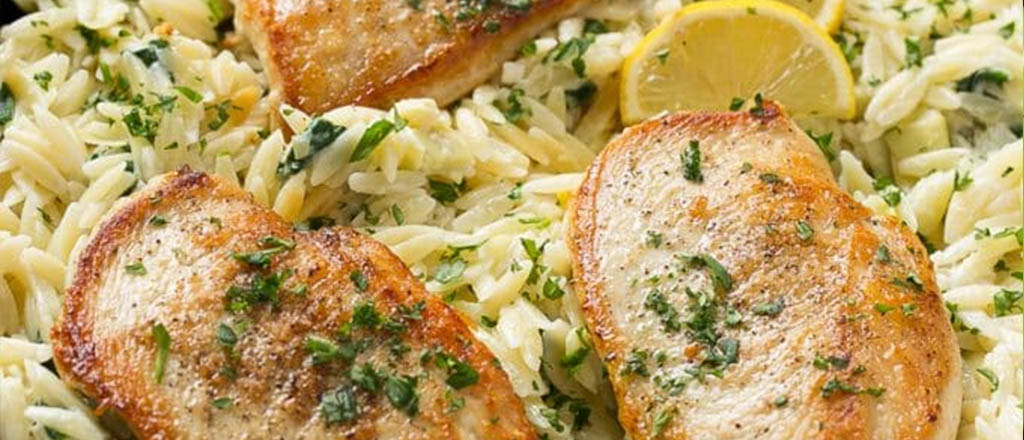 orzo is a great option if you're on a diet or trying to lose weight. Substitute white rice for the orzo. This pasta recipe is tasty and great for meal prep with chicken, spinach, asparagus, and other spices. This one-pot meal takes only 35 minutes to prepare at home and is ideal for busy or lazy days.
21.One-Pot Teriyaki Noodles Recipe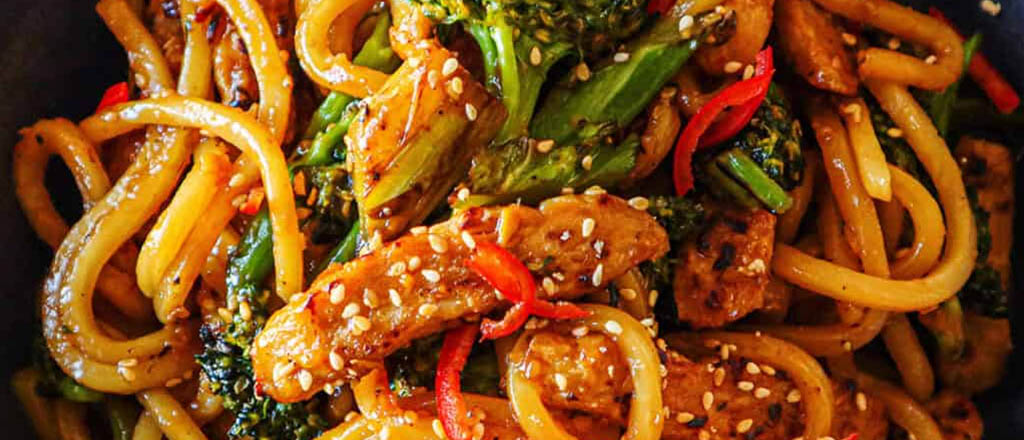 This one-pot teriyaki noodle recipe takes only 25 minutes to prepare and includes vegetables, noodles, and homemade teriyaki sauce. This recipe is perfect for dinner, as a main dish or side dish with chicken or tofu, or with any other dish you prefer.
Have a party in your mouth with these dinner ideas that are quick, easy to make, and undeniably tasty. Enjoy the best home-cooked meals and make your dinner extra special.